TungTau® Product Packaging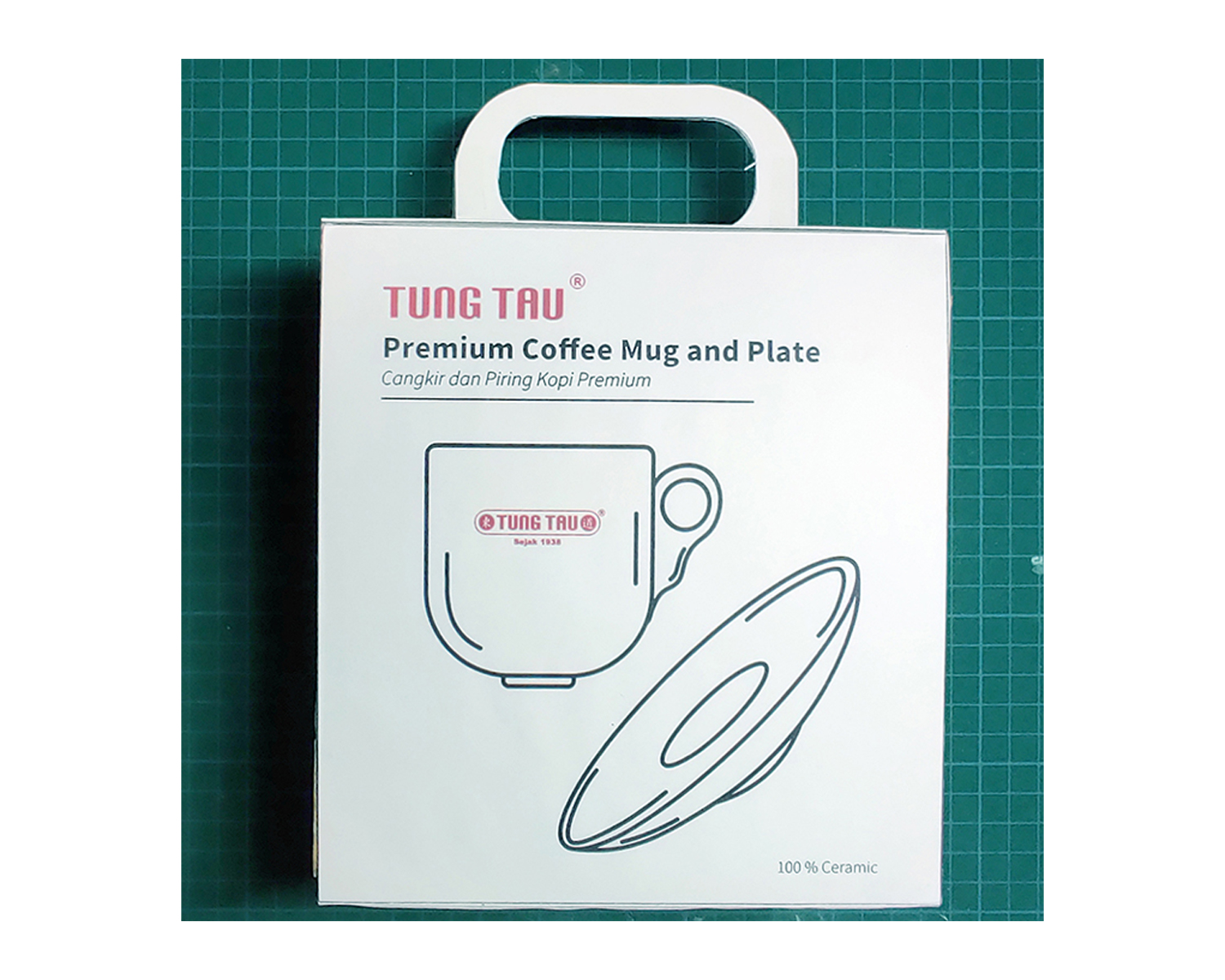 Prototype of the end product, Front
原型、正面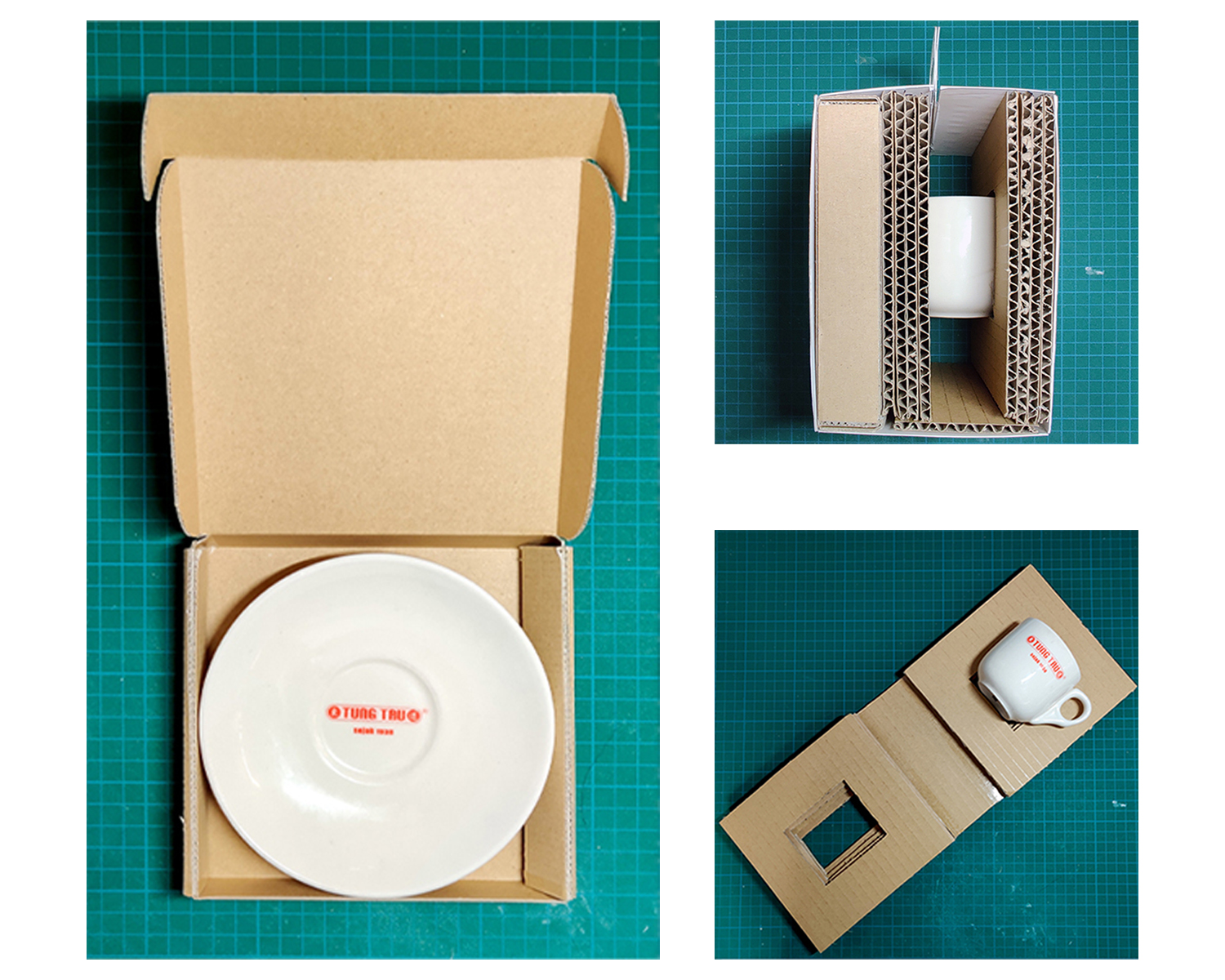 The inside of the product
商品の中身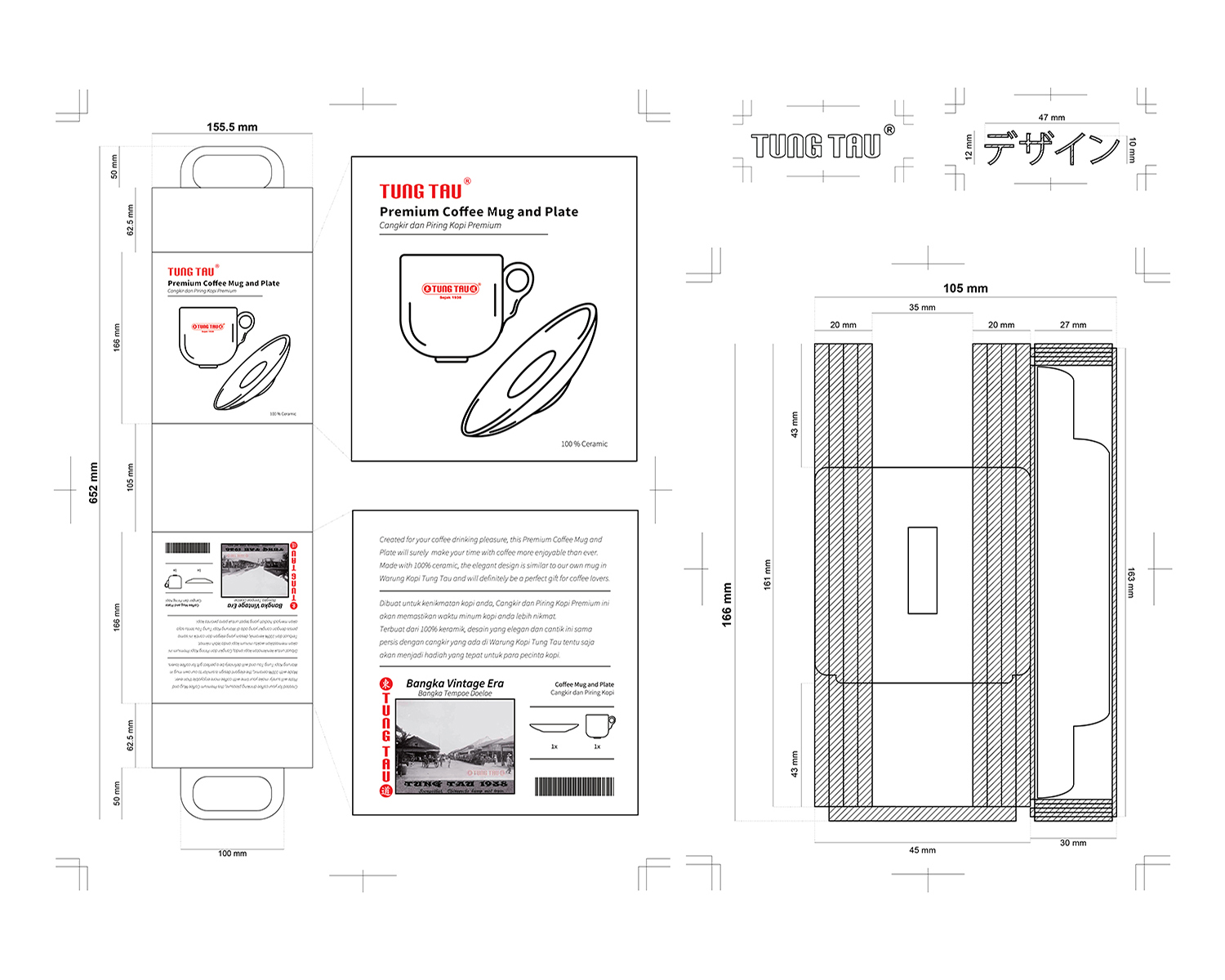 Outer packaging design and side view
商品パッケージの外装デザイン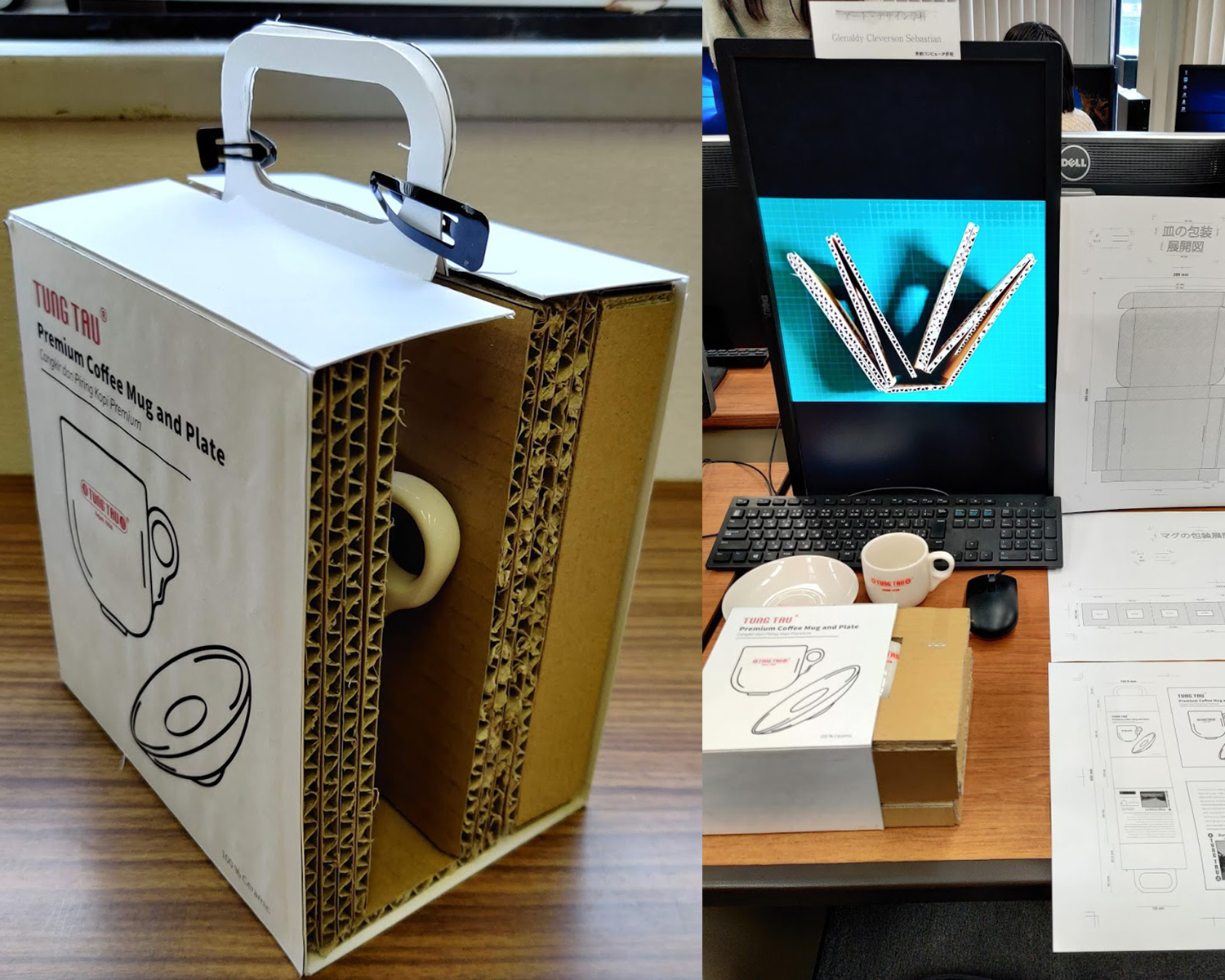 Finished prototype during exhibition
展示されている完成プロトタイプ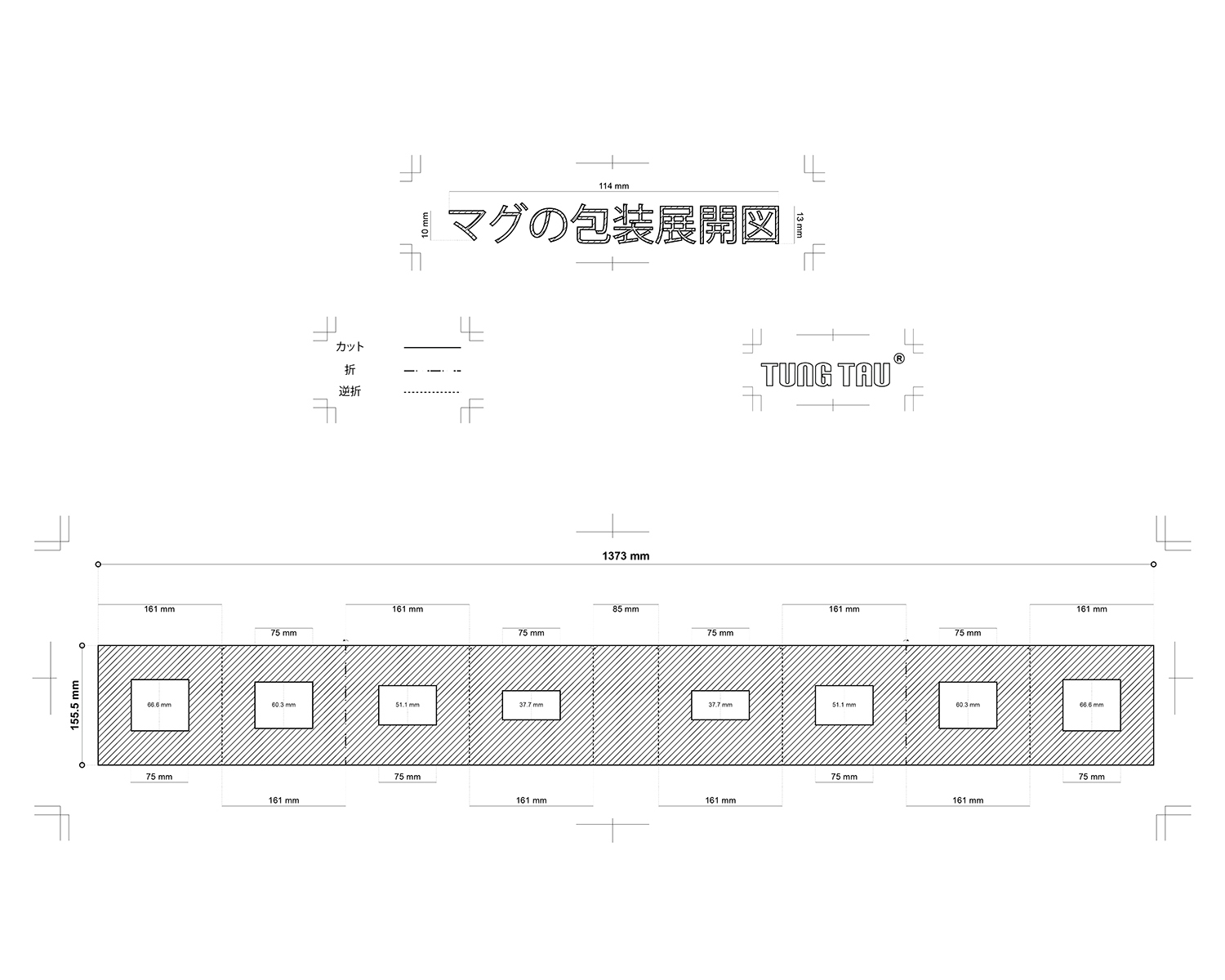 Dimension of the cup packaging
コップのパッケージの展開図
Cup and plate set packaging design prototype for a classic coffee shop in Indonesia
インドネシアのクラシックな喫茶店にコップと皿のセットのパッケージデザインの原型
Scope
Graphic Design, Illustrator, Product Design
TungTau™ is a classic coffee shop that has stood through time since 1938 and has grown to be one of the biggest coffee shops in Bangka Island.

Due to the characteristic of the shop that is affordable yet quality, this project is created with cost and simplicity in mind.

With the current design, it is possible to package fragile ceramic cups and plates with just cheap cardboard. The outside wrapper allows any design change to be implemented without changing the core packaging of the product.
Work time: 4 months ('19 October - '20 January)
TungTau™は、1938年以来長い歴史を持ち、バンカ島で最大の喫茶店の1つです。

手頃な価格でありながら品質の高い店の特徴から、このプロジェクトはコストとシンプルさを念頭に置いて作成しました。

このデザインでは、壊れやすいセラミックのかっぷやプレートを安価な段ボールで包装することができます。外側の包装を使用すると、製品の中のパッケージを変更せずに、デザイン変更することができます。
制作時間:4ヶ月(19年10月~20年1月)